Since very early in my life, I have been surrounded and affected by technology and its innovations. For me, growing up in suburban Houston with a tech savvy father, I had many more opportunities to familiarize and understand these new and crazy technologies than the normal adolescent. My father was what you could say a geek , being that his job involved working with computers and creating technology and programs for a living; our house would always have some of the fastest and newest technology in order to stay in touch with the world and be on top of the oncoming age of information.
My first introduction to technology and the internet was through my dad teaching me how to play video games. From very young my father and I would play these games that mimicked his favorite TV shows and were categorized as Real Time Strategy games. They were great introductions for me to the Internet. We would use our own home set up where my dad had many computers with the game installed, and we would use LAN connection through our house network where he would explain to me how the computers were able to communicate and able to play the games together. From there on, I constantly continued to grow my gaming habits that my father had introduced me to. This in turn allowed me to become very familiar with computers and how to use them. Essentially, having my life from early on revolve around computers.
My next big digital jump was when I reached middle school. Phones were starting to become a social and safety necessity. I personally wasn't much of a phone fan; until they started coming out with touch screen mobile devices, which were a lot more accessible and friendlier to the inexperienced users. My parents had gifted me a small Samsung touch screen phone for Christmas as my first phone. My parents quickly emphasized to me the phones capabilities of quick communication and how that should be used, especially with them. Memorizing all their numbers was a crucial, and now that I had a phone, I had to communicate with them much more often on what I was doing or what my plans were. I loved the phone, I quickly was able to learn the ins and outs of it and soon had to be helping my mother and sister with any of their technology questions, yet my father was still the master.
Unfortunately, this didn't last long, I somehow, within a span of 2 years, had to cycle through 3 different phones due to me short circuiting each phone by jumping in to a pool with them in my pocket. Going from my first touch screen phone, I slowly degraded in to a blackberry, then into the pink Motorola Razr . Which at that point, I would say I didn't even own a phone when my friends asked, too embarrassed to show them my bright pink flip phone.
From there I had learned my lesson, my attention and care for technology became a number one priority. I was able to get my first laptop in high school, in order to do most of my school work, something my parents knew would be essential to the school experience. In high school, I also received my first gaming console, the Xbox 360 (https://www.xbox.com/en-US/xbox-one?xr=shellnav). Playing that non-stop in my free time.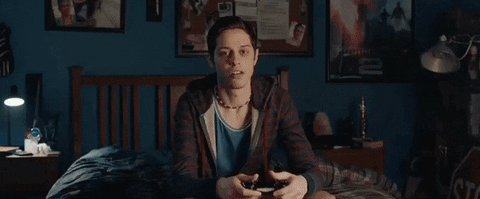 Being from the middle class, and having a tech savvy father, I was able to be introduced to a lot of the new technologies on demand. Having this introduction to technology I believe has set me on the path I am, being a Computer Science major, always being surrounded and constantly learning about technology, eventually it had to become interesting .