The first memory I have of using the internet was to play games. I would log on to my desktop PC and wait for the CPU and dial-up to turn on. In the Philippines, such access was a privilege so early on, and especially to have internet for mere tasks like games and watching silly videos online. I remember creating my first Hotmail account and the first time I logged in to MSN only to realize none of my other friends used it yet 😎. Soon enough, a majority of my time was spent online—watching videos and playing games, downloading new music on LimeWire, and chatting with friends on MSN and Yahoo! Messenger. Between now and then, a lot on the internet has changed, and the role it plays in our lives has evolved significantly.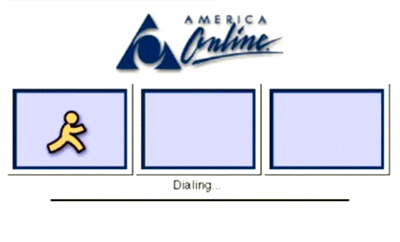 As I reflect on how the internet shaped my upbringing, from digital journaling on Xanga to posting every semi-significant achievement and occurrence of my life on Facebook in the form of statuses and photo albums, to now—where nearly everything I do in a day involves the internet or technology in some form or another. When the internet went down in my apartment for a few hours last month, I panicked, but quickly resorted to using a digital hotspot from my smartphone to keep me connected, because when Wi-Fi fails, I still have LTE data. In each of these reflections, I see with more clarity now where I have been privileged to have access and the ability to learn and grow on the internet, and even more privileged to have had the people around me to teach me how to mindfully navigate new technology and the growing access I came to understand on the internet. The latter, I understand now, is a privilege that has helped me most in recent years, as I decide what kinds of things are important to me and going through life thinking critically, always.
When I began studying the digital divide, it was easy to see its prevalence was due to issues like cost and access, but as our class as progressed, so has my understanding of the deeper underlying issues of not just the digital divide, but all sorts of different divides that have shaped our society and culture as we exist in it today. When I emigrated to the US in 2015, I saw these divisions of party, class, and politics through the lens of television and movies 🎞, but like a spectator, I never fully understood the implications of what having the access and ability to do things actually means. I quickly learned what it meant, and even more so since recent elections. Looking back now, I think a lot of how I navigated those decisions about how I value myself and those around me have been shaped by the opportunities and privileges I have had in my life to be mindful, discerning, and open to discourse.
With access comes privilege, and with privilege comes a responsibility to not only acknowledge its existence, but to extend such benefits to those around me. Growing up, the class disparity I lived in was obvious and clear, and I have always known that the notion of "giving back" was an important one, but now I understand more that it isn't about material objects so much as it is about providing opportunities and resources to those without it. Supplying computers and routers won't do much for a disparaged community without the ability or knowledge to navigate through it, but given the chance, opportunities grow and from there, the possibilities are not only endless, but within reach. 🤝